Concert at the Grote of St. Bavokerk update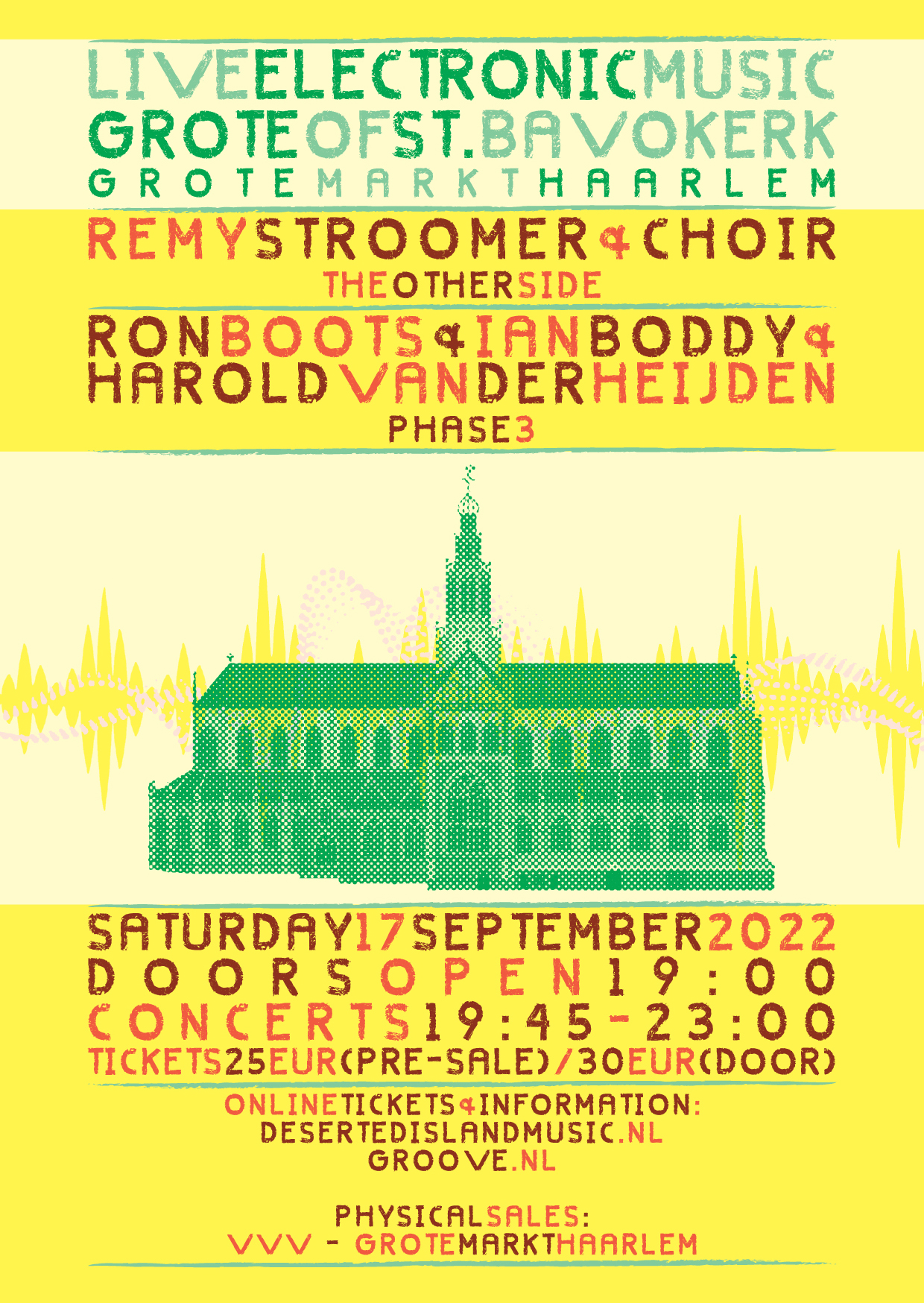 It's only two weeks to go for the Grote of St.Bavokerk concert!
Here is an important update:
For the 17th of September concert in the St. Bavo Church Ian Boddy will not be able to join us on stage. Due to health issue doctors have advised him not to travel. As health is our most precious posession it's best to do what the doctors say! Let's hope we can make a new date in 2023 with Ian and me onstage.
Stephan Whitlan and Frank Dorittke will join Harold and Ron onstage for this great event. As much as Ian will be missed (not only music wise!!) these two great friends and musicians will make this event as special as you can only imagine.
And another addition:
From now, you can choose from two different tickets: the "Regular" one gains access to the concert, and the "Virtual" option is for the live stream.
The "Regular" ticket consists of a QR-code, which can be showed via your mobile phone as well as print. The "Regular" option also includes a download link.
The links will be sent seperately via mail one or two days before the concert takes place.
TIMETABLE
19:00 Doors open
19:45 – 20:45 "The Other Side" – Concert Remy Stroomer & Choir
20:45 – 21:05 Break
21:05 – 22:15 "MorPheuZs" – Concert Ron Boots, Harold van der Heijden, Stephan Whitlan and Frank Dorittke
22:20 – 23:00 Session